Manage your containers with lxdmanager
We are working on other features
Simple user and group management for accessing containers
We are here to support your business
We are here to listen your needs
Our goal is to create an service for you and your customers to easy manage LXD containers.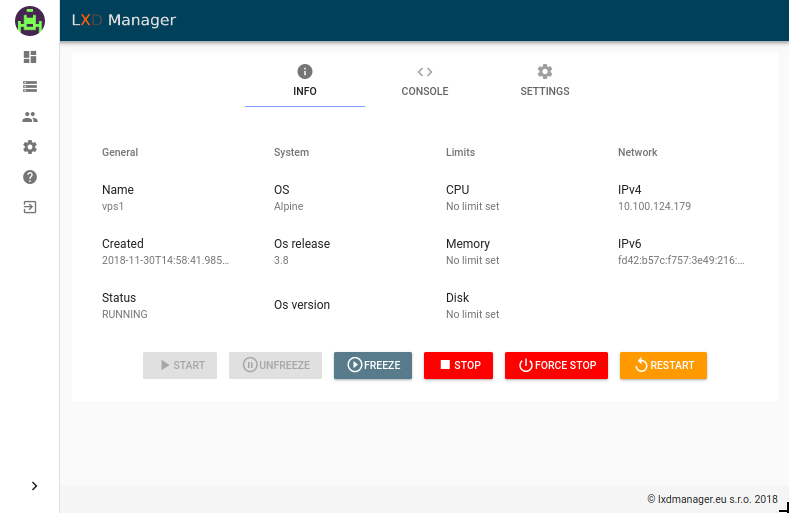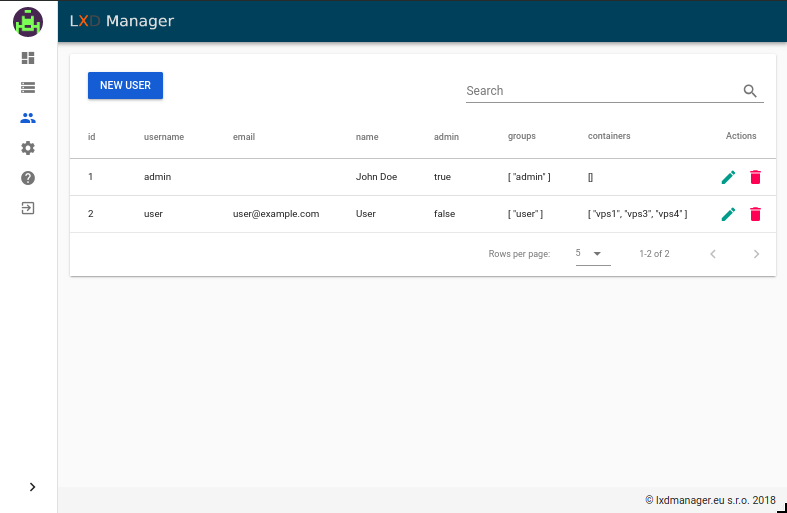 Features That make us Unique
New features based on customers needs
User & Group Management
We are able to manage user accounts and groups of users
Containers Management
Allow user to easy manage his containers with basic actions and request for container upgrade or new container.
Web Console
Web console directly to users container.
No need to install
Working as service without installation need, just to allow remote access to your LXD API.
Brand customization
You can set your company logo, theme and domain name.
Snapshot Management
This allows users to manage containers backups by snapshots.
Got Impressed to our features
A Handy support System for the Software
We are here to listen you deliver exellence
For our premium customers we are here 24/7. Every installation has monitored services and security incidents. We are focusing to customer needs and requirements.
Choose the best pricing for you
Or you can build and deploy opensource version